Why I Love Pacific Grove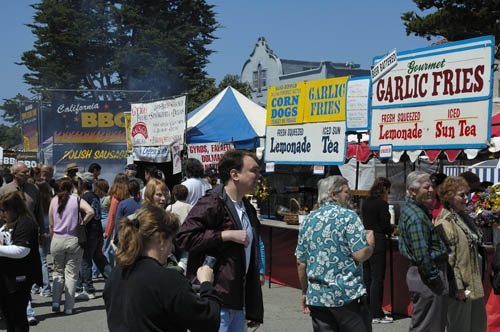 Good Old Days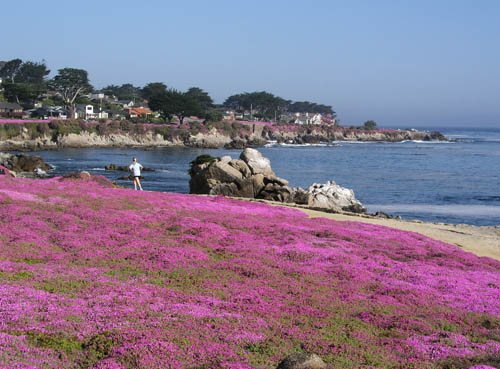 Magic Carpet in Perkins Park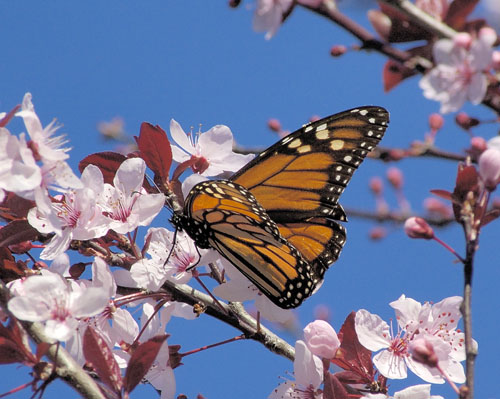 Monarch Butterfly and Plum Blossoms
View of Coastline from Lovers Point
My Top 10 List
The PG coastline is one of the most beautiful places in the world and the finest city coastline in California.
PG is a refuge from the hustle and bustle of large cities.
When you meet people on the recreation trail, they are smiling. When you talk with them, both visitors and residents, they are happy and glad to be here.
It's a walking town. You can get just about anywhere on foot.
Events like Good Old Days show that we still have the Good Old Days here.
Golf is superb on the back 9 in the early morning when the dew is still on the grass, and the sun is coming up.
Sunsets at Pt Pinos draw so many people who appreciate the spectacle.
We are small enough that you can know a lot of people in the town.
The restaurants are great, and not stuffy or too fancy.
When friends visit us, they always love it. It makes me proud to live here.